Bonaire a tiny island made just for diving
Bonaire is a small island located in the southern Caribbean and it is truly unique in the world, from virtually any place on the leeward coastline, you can enter the beautiful Caribbean Sea and scuba dive and snorkel!
No other island in the Caribbean has so many unrestricted shore dive sites.
Steep walls, sloping drop-offs, exciting wrecks and last, but not least, the double reef system, which will take your breath away.
For over 20 years, Bonaire has maintained dedication to protecting its natural beauty and environment. The Bonairean people have declared the waters around Bonaire and Klein Bonaire, an underwater marine park.
Bonaire has the reputation of being laid back, very tranquil, and a paradise for divers. People have written many slogans and descriptions about Bonaire, such as "the best kept secret," "unforgettable, unhurried," and, of course, "divers' paradise." The fact is that all these statements are true. There is so much to explore both above and below the water.
Let Dive Friends Bonaire be your guide!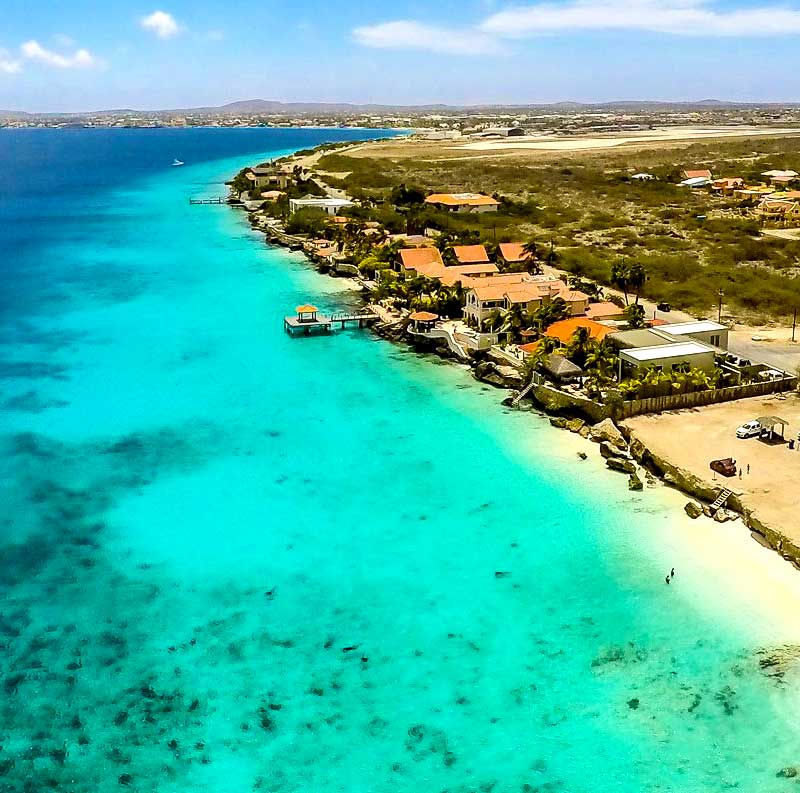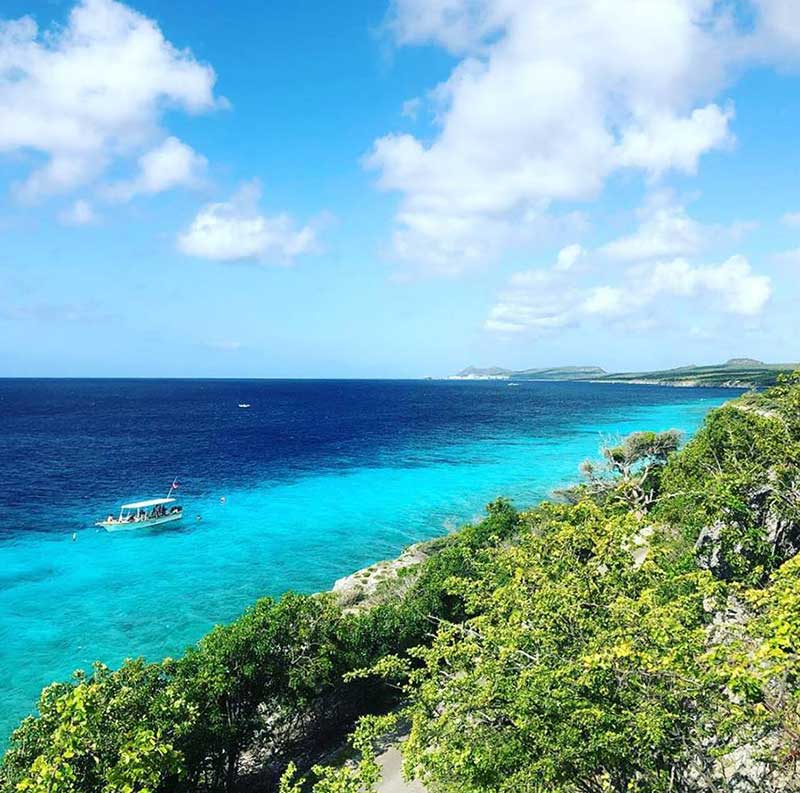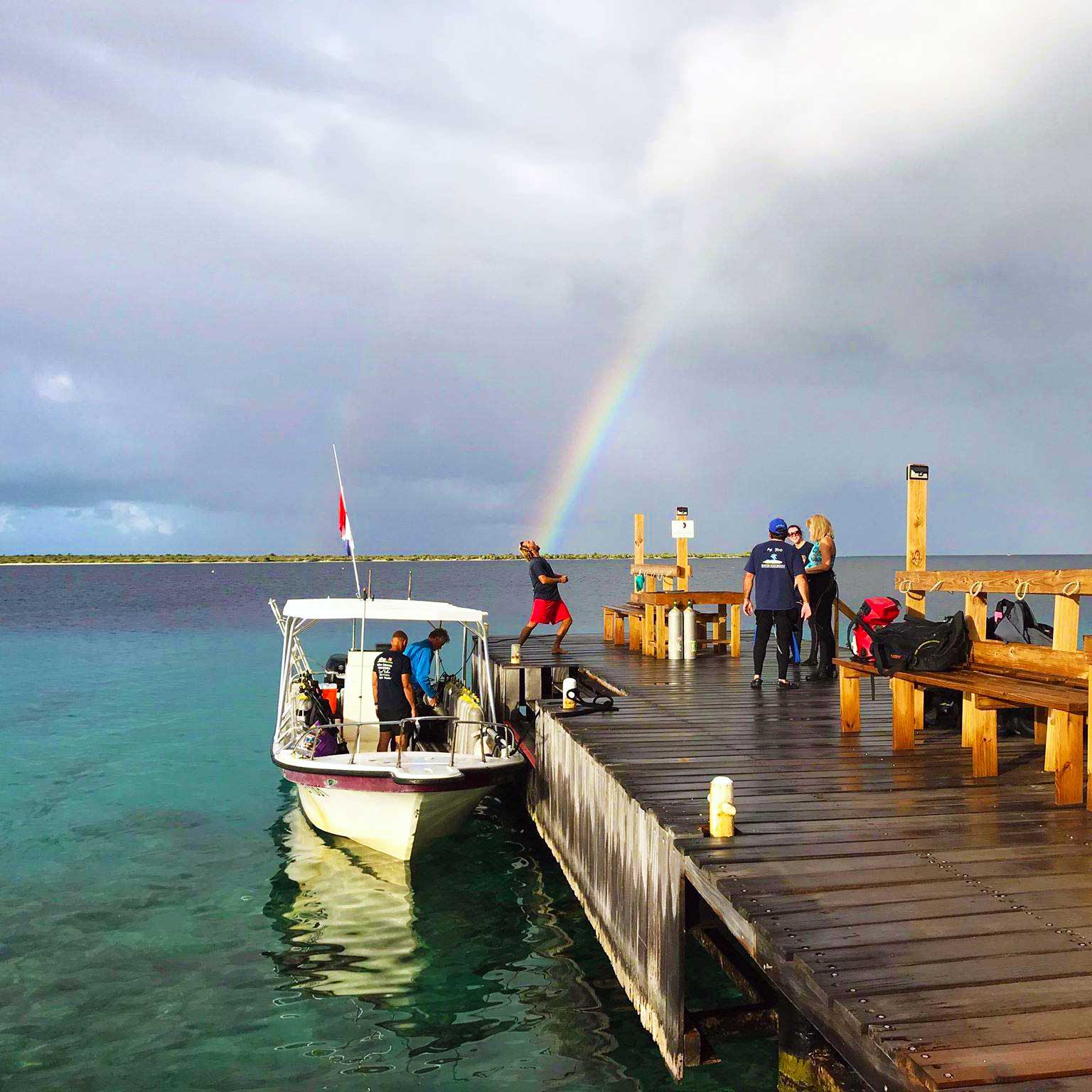 Location
Bonaire is located 30 miles from Curacao; 50 miles north of Venezuela and 86 miles east of Aruba, outside the hurricane belt. The island is 24 miles long by 3-7 miles wide, 112 square miles. Its highest point is Brandaris Hill, 784 feet.
Climate
Yearly average temperature is 82° F (27.8° C), average water temperature is 80° F (26.7° C), average humidity is 76%, and the island receives lots of sunshine.
Winds
Easterly year round.
Language
Papiamentu is the local language. Most residents also speak Dutch, Spanish, and English.
Currency
The US Dollar is the official currency of Bonaire. Major credit cards are accepted by most businesses.
Driving
Foreign and international licenses are accepted. Traffic uses right-hand side and international road signs.
Getting to Bonaire
Airline service to Bonaire is constantly changing, so to learn what is the best way to fly from your home country or city, click here.
Using the Bonaire National Marine Park
The sea around Bonaire and Klein Bonaire – the Bonaire National Marine Park (BNMP) – is protected and managed by STINAPA. The Marine Park surrounds the entire island from the high water mark to the depth of 60 meters (200 ft). All activities in the Bonaire National Marine Park are subject to payment, including SCUBA diving and other water activities. Payment can be made at all dive shops, the Tourism Office in Kralendijk, at all STINAPA offices, or the activity desk of most hotels. To get your Marine Park tag online click here.
Links to Additional Informative Sites
InfoBonaire – Bonaire Tourism website
The Bonaire Insider– Bonaire Tourism News
STINAPA – Manage and protect our National Marine Park