Boat
Discover More By Boat
Our boat team will take you to shore-inaccessible dive sites on Klein Bonaire or sites up north. It's the ultimate way to discover Bonaire's pristine coral reefs.
Boat Diving:
Bonaire is famous for its shore diving, but did you know that there are many amazing dive sites that you can only reach by boat? These include the stunning reefs of Klein Bonaire and the northern coast. We offer one and two tank boat dives to take you to the most beautiful dive sites of Bonaire. Our friendly and professional boat team will ensure that you have the most memorable experience while pointing out the interesting marine life.
Do you need rental gear? Check our pricelist for prices per equipment item.
Book now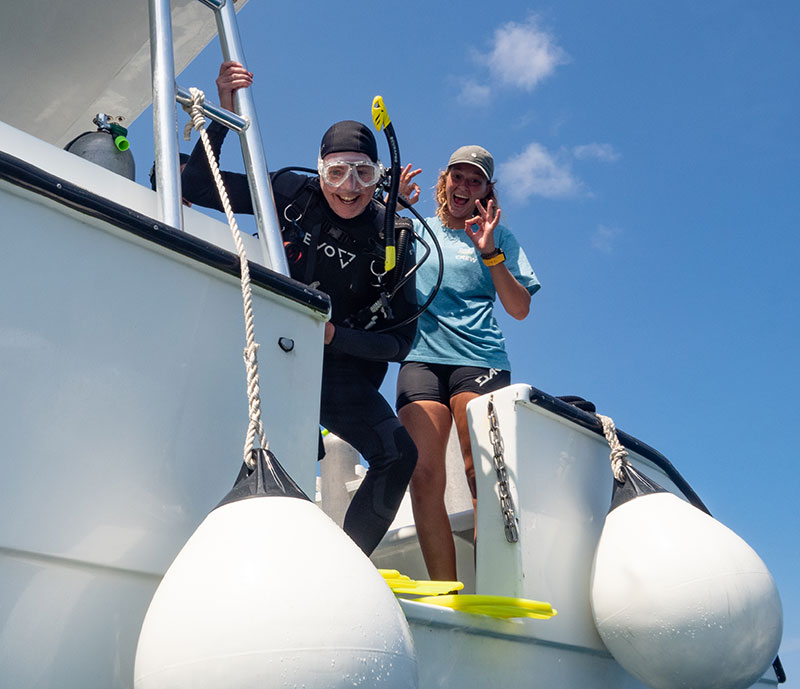 Klein
Klein Bonaire
Klein Bonaire is a pristine, uninhabited island located just off the coast of Bonaire, known for its exceptional diving and snorkeling. With vibrant coral reefs and diverse marine life, it's a big part of diver's paradise.
The island is part of the Bonaire Marine Park that remains entirely free of construction, except for a handful of historic structures.