Conservation
Create an Impact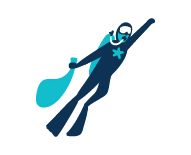 Four times a year we organize the Quarterly Clean Up Dive. During this event we clean the reef at a chosen spot together with the help of dozens of volunteers. Everybody is welcome to join! Team up to clean up!
We are partners of the startup company Roffa Reefs, which is an ocean conservation concept born in Diergaarde Blijdorp in Rotterdam. Roffa Reefs focusses on reef fish breeding techniques to help make coral reefs future proof.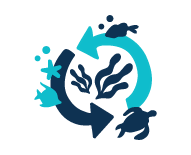 Read more about other steps we've taken to preserve the ocean and its ecosystems like PADI AWARE specialties, Adopt The Blue, Green Fins and our investment in solar energy at our dive shops.
Every small step paves the way
for a sustainable future for our reefs.