Locations
Accommodations
We have partnered with a variety of accommodations, from resorts to guesthouses, to suit your preferences and budget. Additionally, you'll find four of our dive shops are conveniently located at the resorts which are highlighted below.
Delfins Beach Resort
Nestled on the breathtaking shores of Bonaire, Delfins Beach Resort offers a perfect blend of luxury and tranquility. You can step out of your spacious and comfortable room and dive into the crystal-clear waters of the Caribbean Sea. Whether you want to explore the amazing coral reefs, enjoy the fine dining at Brass Boer restaurant, or relax by the pool with a cocktail, Delfins Beach Resort has everything you need for a memorable dive vacation.
Address: Punt Vierkant 44
Opening hours: 24/7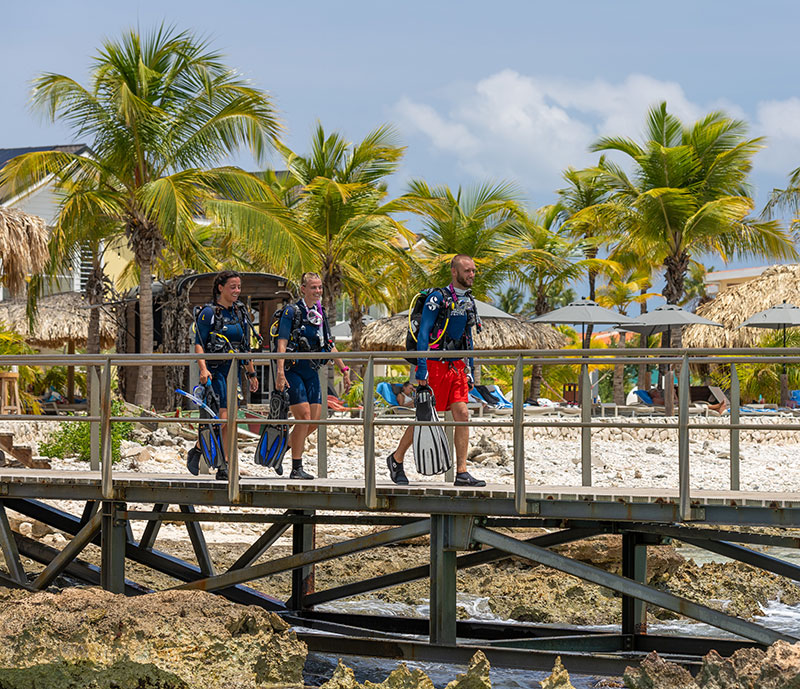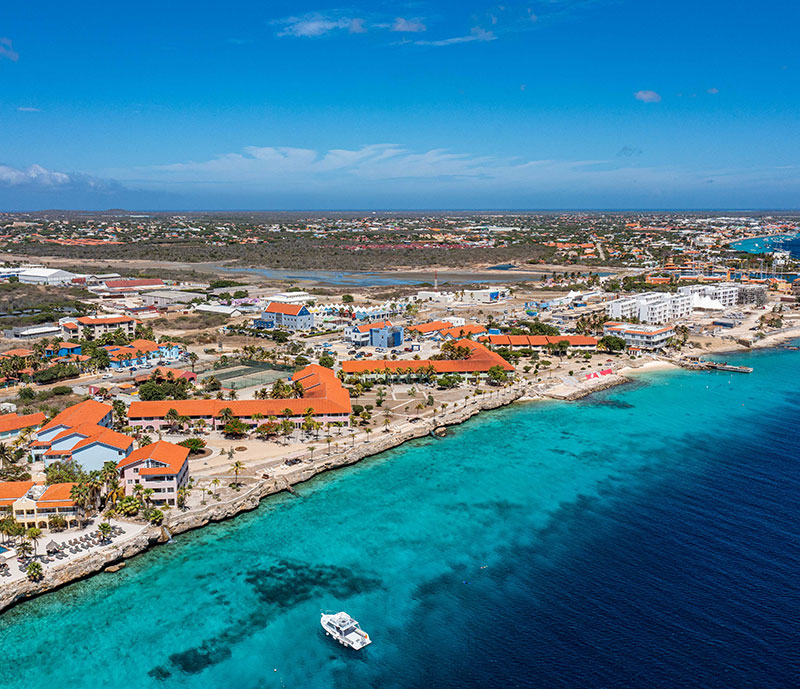 Sand Dollar
A beloved choice for divers, Sand Dollar is known for its friendly atmosphere and exceptional beachfront location. The comfortable, fully equipped condos provide a cozy retreat after a day of underwater exploration. Staying at Sand Dollar gives you easy access to Bari's Reef through the private dock. Overall, Sand Dollar has everything you need for a fun and relaxing dive vacation
Den Laman
Den Laman, meaning 'By the Sea' in Papiamento, lives up to its name. This charming, oceanfront resort caters to divers and water enthusiasts with its cozy, well-furnished apartments. Dive right from the property's shore or simply relax on your balcony while soaking in the stunning Caribbean views.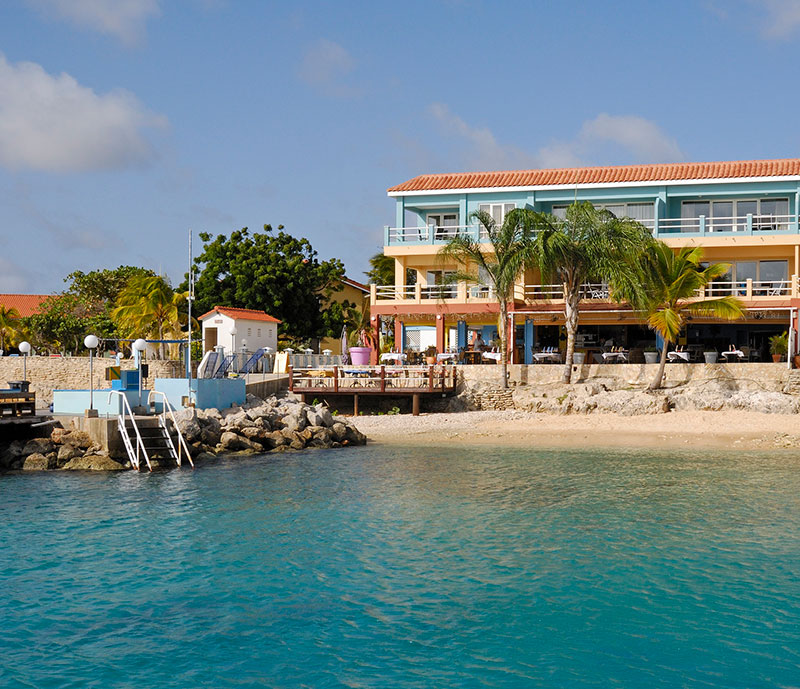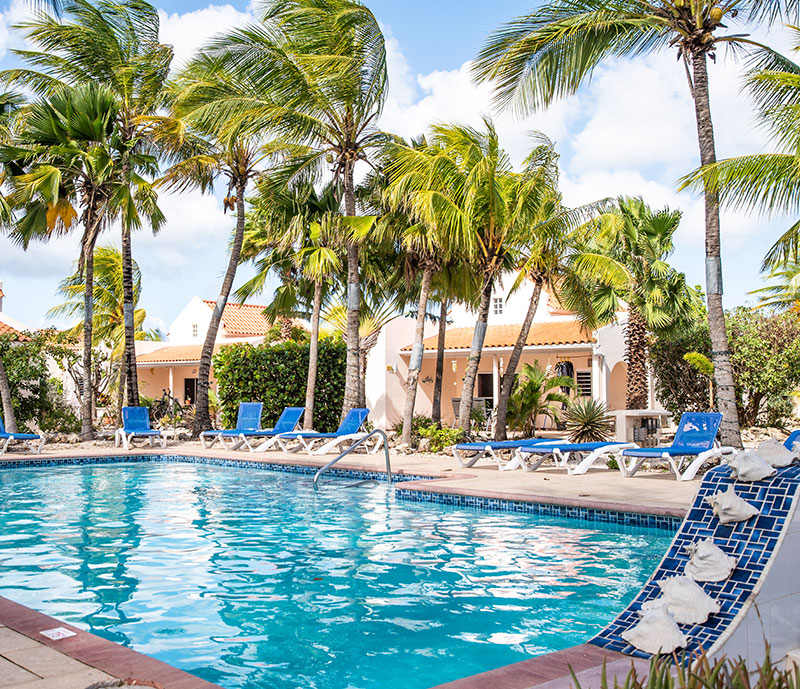 Hamlet Oasis Resort
For those who seek a serene escape, Hamlet Oasis Resort offers a peaceful setting. This resort has cozy and self-contained apartments that make you feel at home. Guests of Hamlet Oasis have dive site Cliff as their front yard, which is one of the best wall-dive sites of Bonaire. A wonderful choice for travelers who desire both convenience and tranquility.
Resort Bonaire
Resort Bonaire is a great resort that offers spacious and modern apartments for your vacation. You can enjoy the tropical climate and the stunning views of the Caribbean Sea from your private balcony or terrace. The resort also has a large swimming pool with a sandy beach, a poolside bar, and a playground for the kids.